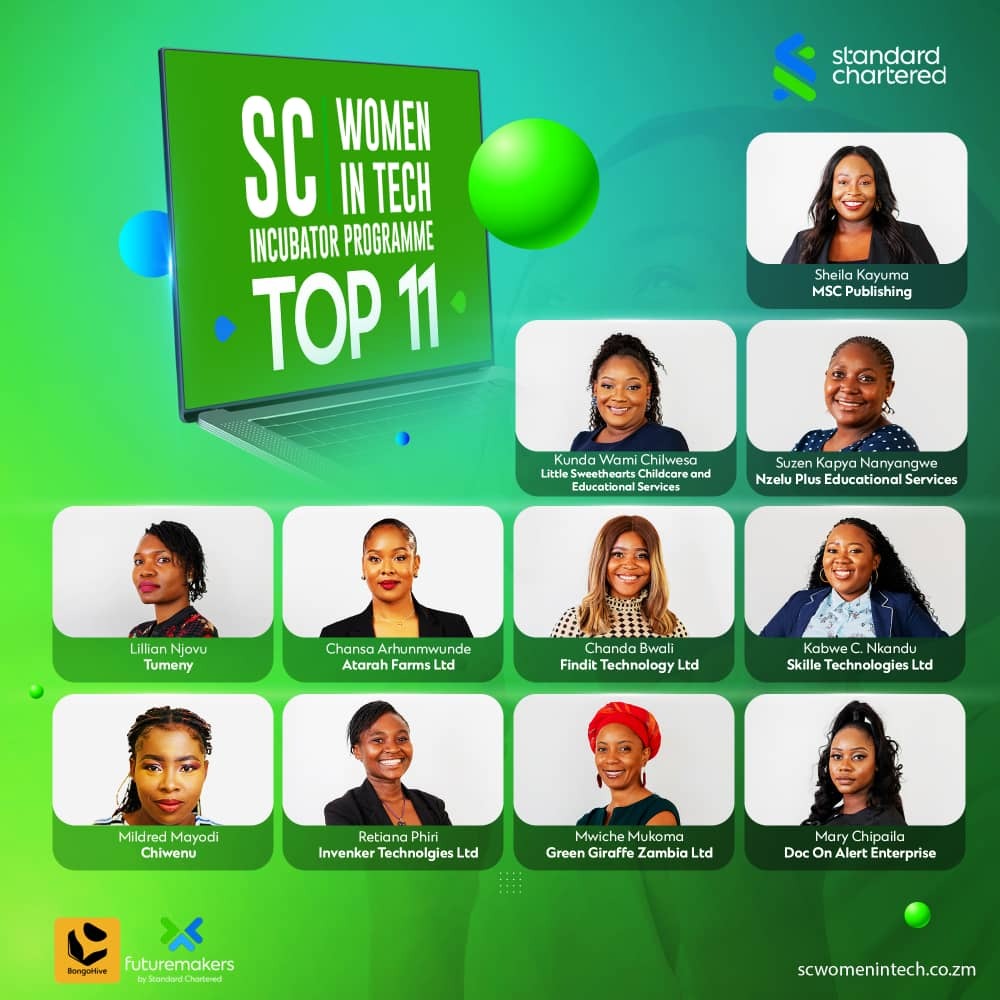 Nzelu Plus Educational Services
Founder: Suzen Kapya Nanyangwe
Nzelu plus is a follow up tutor service that links students to teachers within the same location using a mobile application. We are a fully Zambian business that is currently operating in Lusaka only.
To deliver our services to our clients, we have partnered with our local teachers both the employed and unemployed teachers who go through our in-house rigorous vetting process as they provide us with their educational documents such as tertiary certificate, Teaching Council of Zambia license etc. usually towards SMS's.
Doc On Alert Enterprise
Founder: Mary Chipaila
Doc On Alert is a telemedicine service that allows patients to connect with licensed physicians and mental health professionals through video visits on their phone, tablet, or computer. It allows patients to receive medical care from the comfort of their own home, without having to travel to a physical office. Doc On Alert also provides access to virtual consultations, prescription renewals, and medical referrals.
Atarah Farms Ltd.
Founder: Chansa Arhunmwunde
Atarah Farms Limited is an agribusiness enterprise operating in the goat value chain from breeding, processing and supply of both meat and genetics. Our business aims to commercialize the goat value chain to meet the growing demand for healthy protein locally & the sub-region which has seen protein consumption per capital increase by 18kg/yr. Our business potential lies in the unmet demand for goat meat & genetics with demand exceeding 1 million goats annually both locally & regionally.
Chiwenu
Founder: Mildred Mayondi
We are managing a social enterprise that focuses on producing honey and bee wax for profit optimization to the promoters and financial empowerment to the small-scale farmers that we engage for improved social livelihoods while contributing to effective climate management by engaging in a business model which reduces deforestation. The enterprise is operational and is currently engaging 100 small-scale beekeepers that supply the raw honey.
Little Sweethearts Childcare and Education Centre
Founder: Kunda Wami Chilwesa
Little Sweethearts is an award winning innovation that provides worry-free, affordable, reliable, safe and quality driven childcare services to working parents that face nanny problems and have children between the ages of 6 weeks and 12 years. Our aim is to contribute to gender equality and productivity in the workplace by taking childcare services to working/ business owner parents in close proximity to where they operate or work from including business centers and malls country-wide.
MSC Publishing Limited/Zambian Bride Magazine
Founder: Sheila Kayuma
Zambian Bride Magazine is the only digital bridal publication catering to the booming local wedding market. Our USP is providing brides with resources to plan their weddings – as well as giving local brands a platform to directly reach their target audience. We are the go-to guide for the modern millennial African bride and we are committed to aligning with the latest innovative digital trends to reach our market.
Invenker Technologies Limited
Founder: Retiana Phiri
Invenker Technologies is a startup that specializes in manufacturing medical devices, creating software for medical devices and equipment, and providing cyber security services for medical devices.
Tumeny
Founder: Kondwani Kanyika
Tumeny is a simple, smart, and secure way to manage and grow your business; Make better day-to-day cashflow decisions quickly and with confidence; See the overall health of your business on a daily, weekly, or monthly basis; Access all your product, customer, and supplier information in one place; Create invoices and track payments from customers with ease.
Skille Technologies Ltd
Founder: Kabwe C Nkandu
Skille is a marketplace for digital services, we link digital freelancers to businesses and individual service seekers. Our goal is to create a safe and secure platform for freelancers to share their profile and showcase their skill for a possible hire. We aim to exploit some of the untapped freelance potential in our society as well as change traditional ways of doing work for value.
Findit Technology limited
Founder: Chanda Bwali
Workit is a cloud-based productivity system for managing employees, projects, finances, tasks, meetings, websites, marketing campaigns, and working remotely. Workit comes with a range of products that automatically sync data to create an interoperable ecosystem. One app fits all!
Green Giraffe Zambia Ltd
Founder: Mwiche Mukoma
Green Giraffe is a multi-sided e-Commerce platform business connecting Climate Smart Agriculture Farmers in low income communities to upmarket food consumers. We are a digital resource that consumers can use to take climate action through a simple One-Click Carbon Offset at Checkout on our Platform.